KIT-Altered Heart Candy Box
By Tashia | January 31, 2015 at 04:53 PM EST |
No Comments
Its not often anymore that I get to make something with paper and paste but I did find some time to alter a heart shaped box. Check it out. I also made a kit if you are interested. Here it is. To purchase the kit just follow this link...Kit-Heart Candy Box

Friends-Giving: stamp G I V E A W A Y
By Tashia | November 25, 2014 at 02:18 PM EST |
1 comment
**THIS GIVEAWAY IS NOW CLOSED*** I'm doing a giveaway to thank you all for subscribing to my youtube, commenting, laughing with me and at me. I wont make you jump through hoops, do stupid dog tricks. Just simply go over to my Facebook page, like it and leave a comment under the Facebook Friends-Giving: Stamp G I V E A W A Y post. Thats it. Thats all you have to do. OHH...the giveaway ends Saturday, November 29, 2014. at midnight I'll do a live drawing Sunday, November 30, 2014. XOXO Tashia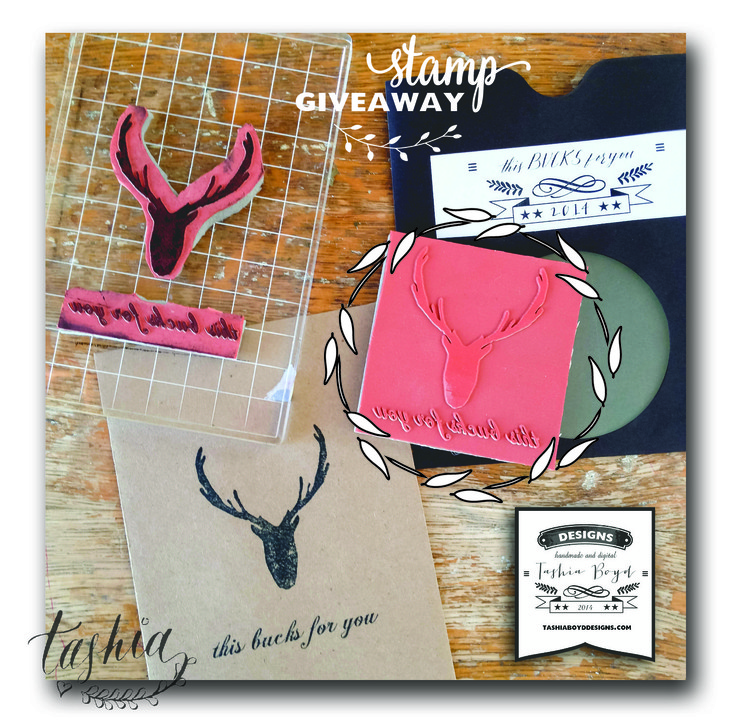 New Badge
By Tashia | November 12, 2014 at 11:56 AM EST |
No Comments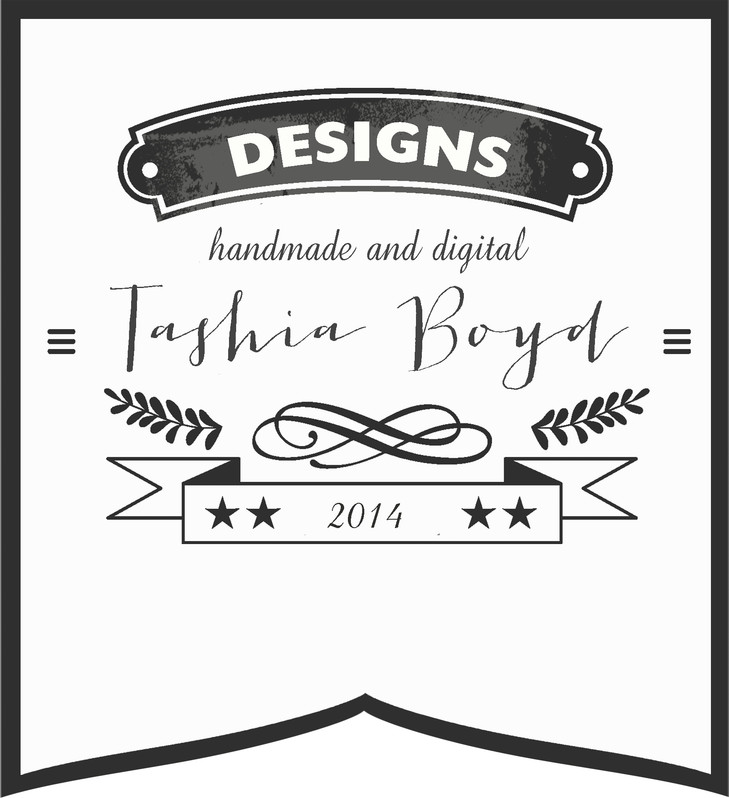 Calligraphy Gift Tags
By Tashia | November 12, 2014 at 11:55 AM EST |
No Comments
What I do when I have a little free time...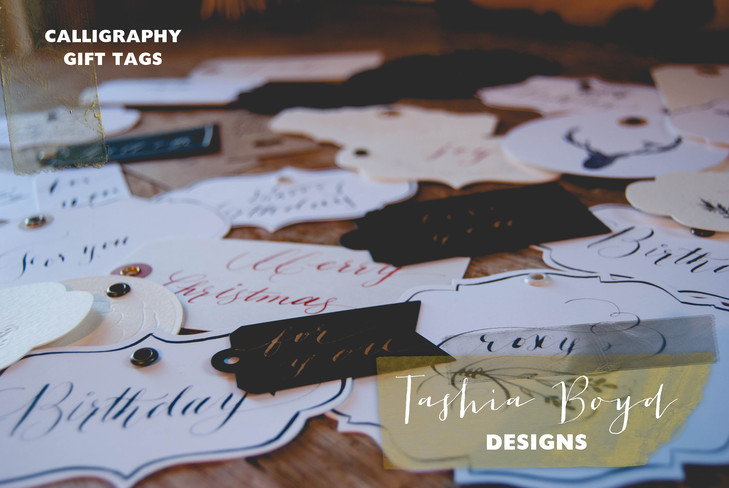 Have A Charming Day
By Tashia | March 15, 2014 at 08:10 PM EDT |
No Comments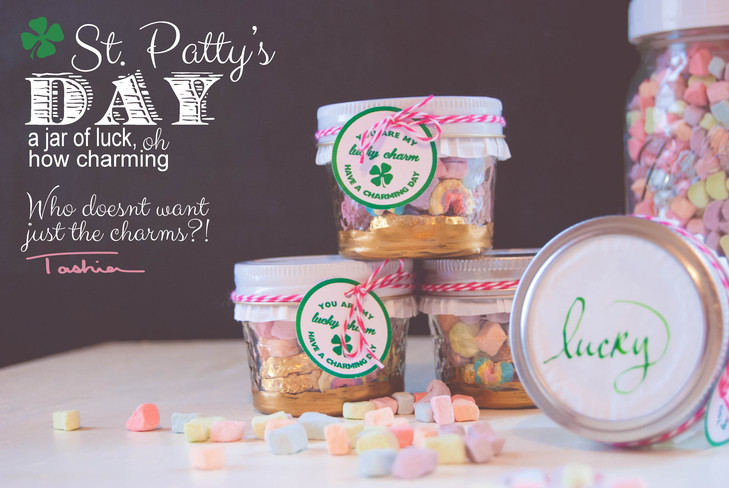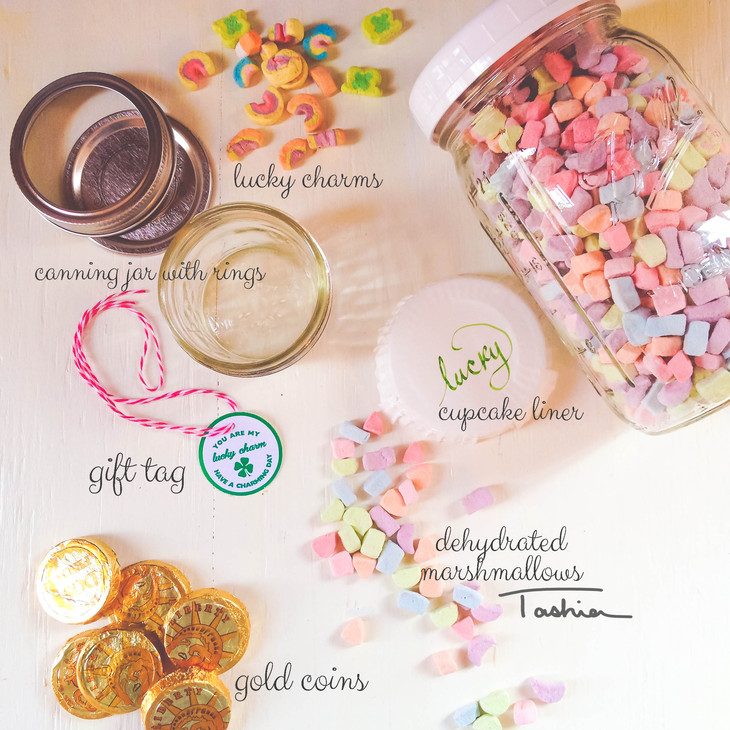 I know I'm not the only adult who sifts through the box of Lucky Charms hunting those tasty dehydrated marshmallow rainbows!! I saw some really cute St. Patty's days gifts featuring Lucky Charms marshmallows. Lord knows I'm not about to fish out all those rainbows for 4 teachers gifts! So I did what any smart girl would do and Google Lucky Charms marshmallows. OH SWEET LORD. Am I the only one who didn't know that you could actually buy them in bulk!? **Disclaimer, they are not exactly the same, infact you don't even get the rainbows (sad face). They are still tasty! What I did was only snag a few rainbows from the Lucky Charms box and add them to the jar of other marshmallows along with a couple chocolate gold coins. A Jar of Luck. Great St. Patty's Day gifts for your favorite teacher, husband, kids. Above is a diagram of supplies I used to make these cute little gifts. I know you don't have enough time to buy the bulk marshmallows from Amazon before St. Patty's Day but you can find other marshmallows at your local stores. Go ahead and buy the bulk marshmallows anyway, you wont be disappointed. They go great with popcorn and hot chocolate at the campsite.
Have A Charming Day,
Tashia
Tutorial: Keepsake Heart Shaped Candy Box
By Tashia | January 10, 2013 at 07:11 PM EST |
No Comments

I created a tutorial on how I make my Keepsake Candy Boxes for you. Careful, they're addictive! Click here for the tutorial!



Merry Christmas
By Tashia | December 24, 2012 at 08:42 AM EST |
No Comments
Just wanted to share a picture of my boys in their Christmas Best! Y'all have a very Merry Christmas and a Happy New Year!

DIY Gift-Vanilla Extract
By Tashia | November 30, 2012 at 08:13 AM EST |
1 comment
I have a tutorial up on how to make Gourmet Vanilla Extract. Click here for the tutorial and free printable!

Thanksgiving 2012
By Tashia | November 22, 2012 at 08:20 PM EST |
No Comments
I am Thankful for my husband and my two beautiful and healthy boys! Happy Thanksgiving!

Chalkboard Love-Christmas Edition
By Tashia | November 17, 2012 at 07:48 AM EST |
No Comments
I've been dressing up my chalkboard for the Christmas Holiday! I'm going to leave the bottom portion empty for a backdrop for taking pictures, chalking, taping up pictures, etc.
I just ❤ this chalkboard!!! I love decorating it and Wyatt loves drawing on it. When I made this board this past summer my husband just looked at me like I was crazy but he likes it now. We took it down this past week to repaint it and he said the kitchen was missing something without the board...so there it is...our kitchen isn't whole without the big black board!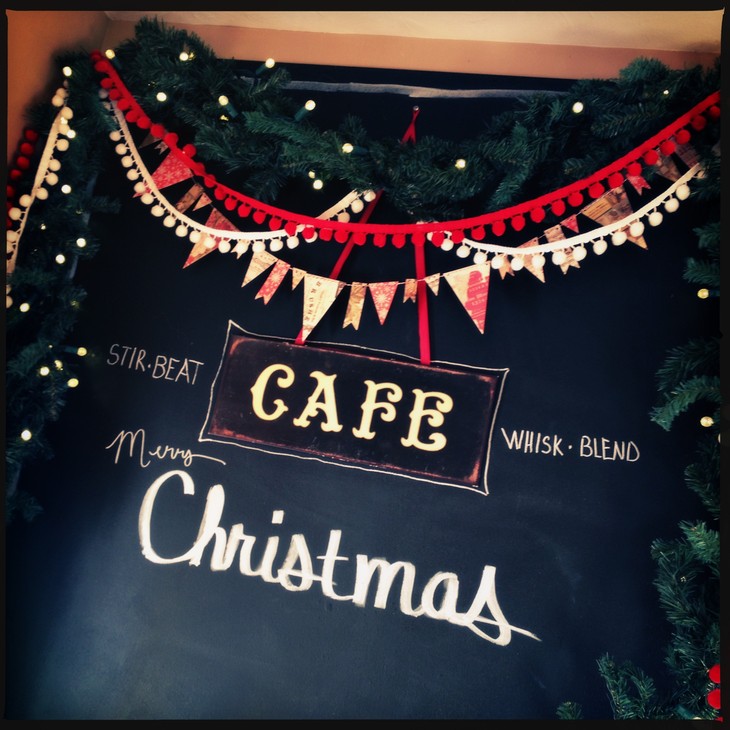 Handmade Christmas Gift Tutorials
By Tashia | November 01, 2012 at 05:03 PM EDT |
3 comments
I'll be offering free
tutorials
on Handmade Christmas Gift ideas. People always ask "How did you do that?" So, I figured I would just show you and provide some free printables to go along with the classes. Check back soon!